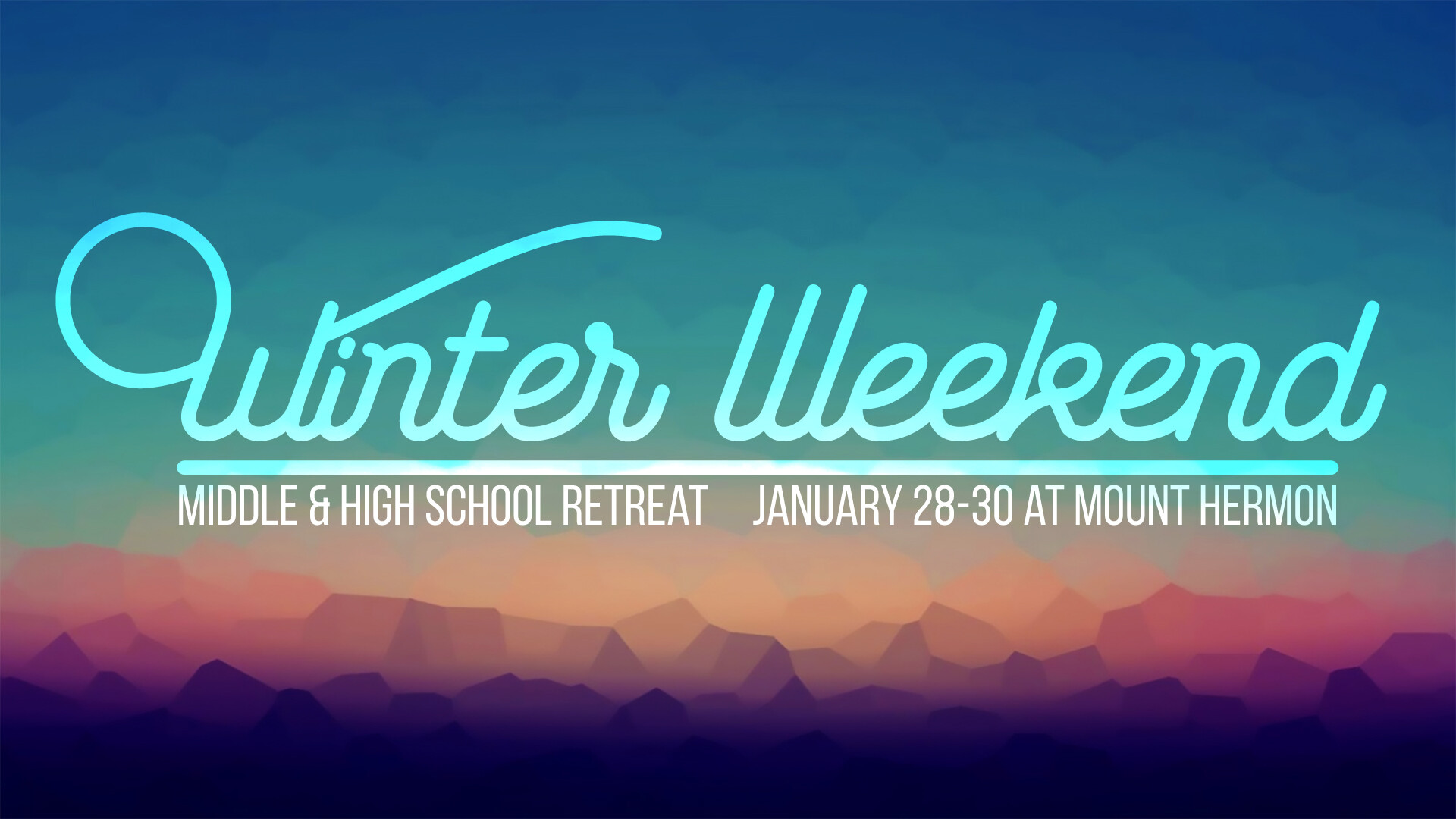 Join us for an amazing weekend at Mt Hermon January 28th-30th! We will be enjoying Gods creation, growing deeper friendships and having LOTS of fun all while growing closer to Jesus! Invite a friend and join us for this awesome weekend away!! We will be taking charter buses to Mount Hermon, leaving from CPC after school on Friday the 28th and returning to CPC on Sunday afternoon around 3:30pm.
This is really two separate retreats happening at the same time! Our 5th-8th grade students will have their own camp program separate from our high school students, using different facilities and spaces at Mount Hermon's conference center. Please be sure to select the registration form below that matches your student's grade! REGISTRATION OPENS THIS THURSDAY Nov 4th! Please remember that we will always support anyone wanting to come with us with scholarships if money is tight!
5th-8th GRADE WINTER WEEKEND WAITLIST
After completing the registration form, please download, print, complete, and sign the CPC 2022 Release and Waiver Form by clicking this button below:
CPC 2022 Release & Waiver Form
Have a question? Contact (for BOTH middle school and high school)
ADULT VOLUNTEER LEADERS...
High School Leaders (Adults) Register HERE!