Tuesday, April 6 // 10:30AM - 12PM // Big Tent

CPC Seniors presents our final event of the season...
Jazz Fest with Sonny Fairley!
Please join us under the big tent (masked & distanced) for our last event of the season! Our morning will be packed with Entertainment, Fun & Games and a Word of Faith! We hope to see you at our "Event in the Tent". Please register below.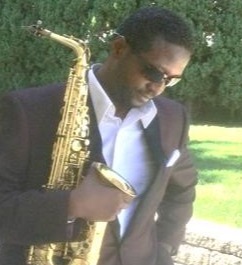 Sonny Fairley has a contemporary and standard jazz sound with melodious winds blowing from his saxophone and flute. He has opened for many artists such as the late, legendary Ray Charles, Natalie Cole and Lou Rawls. Sonny's artistry transcends from the recording studio to performing on stage into teaching music to children, youth and adults. Over twenty-five years, Sonny has been a member of the Oakland Unified School Art Education Task Force.
We hope you join us in welcoming such a talented and gifted musician!
Space is limited. In order to secure your spot, you must RSVP by April 3rd.
As always, your safety is our priority. Please always wear a mask and stay socially distanced.
Every person will need to complete a Self-Check before coming on campus. Please text "self check" to 55444 to complete the questionnaire or click HERE.
For questions, please contact Cyndi at or (925) 855-1367 ext.202.