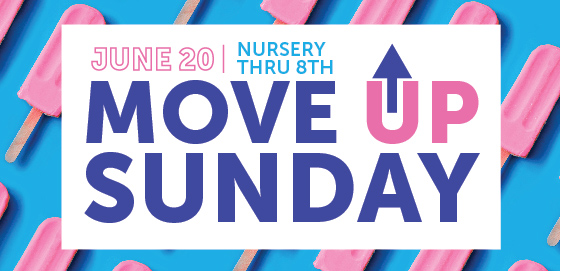 Join us on June 20th for Move Up Weekend! Nursery-8th grade will be moving up into their new classrooms for the 2021-2022 school year. A fun weekend filled with surprises and popsicles!
Are you an incoming 5th grader for the 2021-2022 school year? Click here to sign up for weekly updates for the 5th-8th Grade Wildside Program.
Sunday Services 9:00 and 11:00.
We are moving to a "mask optional" policy for all Sunday activities.
What does this mean? Click on the button below to read the update & FAQ's in full detail from Pastor Tyler.