« Back to Staff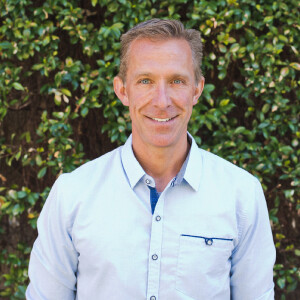 Bill Haslim
Associate Pastor
A LITTLE ABOUT ME:
I joined the CPC pastoral team in July 2004. Before that my wife, Krista, and I lived in the San Diego area for several years, and I served at La Jolla Presbyterian Church. (Yes, I do miss having the beach 3 blocks from my office!) We now have two young daughters, Sarah and Becca, and live in San Ramon. While a great deal of my time, energy, and passion gets invested in ministry with students, I also love my roles in supporting Children's Ministries, Marriage and Family Ministries, our Preschool, and our K-8 Christian Academy.
SOMETHING I LOVE ABOUT CPC IS:
The PEOPLE! I feel so grateful to be a part of this church family and to get to work with this staff.

MY GO-TO DRINK AT STARBUCKS IS:
A decaf mocha. (I'm hypersensitive to caffeine but I love my mochas.)