Baptism
Baptism is the church's proclamation and experience that we are who we are because God first chose us and loved us and called us into His kingdom. In Baptism, we participate in Jesus' death and resurrection by dying to what separates us from God and by being raised to newness of life in Christ. (Romans 6:4; Colossians 2:12; 1 Peter 3:21).
Our next Baptism opportunity is Sunday, November 20 at 10:45AM.
Everyone who is ready to be baptized has a story of their journey. Here are two powerful stories from members of our CPC family.

BAPTISM STORIES
CLICK HERE to watch Tina's Story: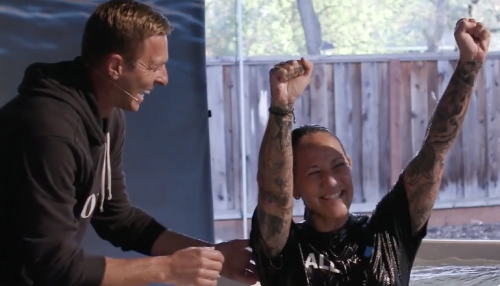 Watch Ryan's Story:

CLICK HERE to learn more about the Sacraments of Baptism and Communion that we celebrate at CPC. In the first part, Pastor Bill Haslim explains in detail the difference between Baptism, Reaffirmation of Baptism and Dedication.


Infant/Child Baptism or Dedication (ages 0-10 yrs)
CPC Student Baptism or Reaffirmation of Baptism (ages 11-17)
CPC Adult Baptism or Reaffirmation of Baptism (age 18+)
Questions?
Email or